Revolver Rani Movie Wiki
Bollywood industry is once again ready to experience a totally different and unique drama and story by the upcoming Hindi film Revolver Rani. This is an action cum drama film with basically a women centric story. Revolver Rani has been directed by Sai Kabir and co-produced by Tigmanshu Dhulia and Rahul Mittra. It is all set to release this month on 25th April 2014 with high promotions and publicity. It has also got comedy lines and gestures in it to entertain the audience. Let us now watch out for other details regarding Revolver Rani movie.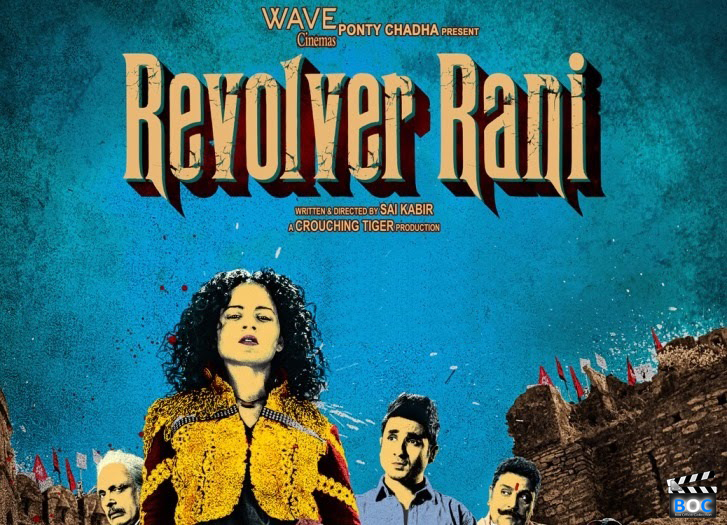 Star Cast
Revolver Rani as earlier told is a women centric film with Kangana Ranaut as the main lead playing the role of the title. After the success of her women focused film Queen for which she received accolades, now she is one more time ready to hit the box office screens with her new and different avatar of a gangster girl. Main star cast of the movie are Kangana Ranaut, piyush mishra, Xakir Hussain, Vir Das and Pankaj Saraswat.
Detailed star cast of Revolver Rani are-
Kangna Ranaut
Vir Das
Piyush Mishra
Xakir Hussain
Pankaj Saraswat
Story of Revolver Rani
It is about the unique love story and covers the life and lifestyle of a gangster girl. Kangana has played fabulously her character of a gangster lady and she fits best in to the story. The story is all about politics and gangsters. Critics have stated positive comments for the story and performances of the star cast in Revolver Rani. Tag Line of the film also suits the story which says "Ab Mard Ko Bhi Dard hoga". It is very interesting movie to watch out for and totally different form the other movies seen yet.
Music
Revolver Rani has a very good music and consists of many delightful and different songs. Music for the film has been composed by Sanjeev Shrivastava and the lyricists are Shaheen Iqbal and Puneet Sharma. Title song of the film named "Revolver Rani" has been released shortly and is gaining public attention quite much.
Promotions
Revolver Rani with Kangana Ranaut in the lead role has got good public attentiveness as her recent movie Queen surpassed the expectations and stood up very well. After getting o much appreciation for her acting now Revolver Rani is her next women based film so audience is expecting similar performance or even greater form her in this latest film. Promotions have been started for the movie and Kangana Ranaut can be seen publicizing her upcoming film in the social media and on television.
Revolver Rani Movie Trailer
First official trailer of this upcoming movie Revolver Rani has been released just few days ago. Kangana is looking very good and promising in her character and viewers have liked her too much which could be seen in the YouTube and internet.
Lets wait for this film to get release to arrive on any decision but we hope that alike Queen, Revolver Rani also stand up at the audience expectations and entertains us well.