Review of Rustom (2016)
Certification- U/A
Director- Tinu Suresh Desai
Starcast- Akshay Kumar, Ileana D'cruz, Esha Gupta & Arjan Bajwa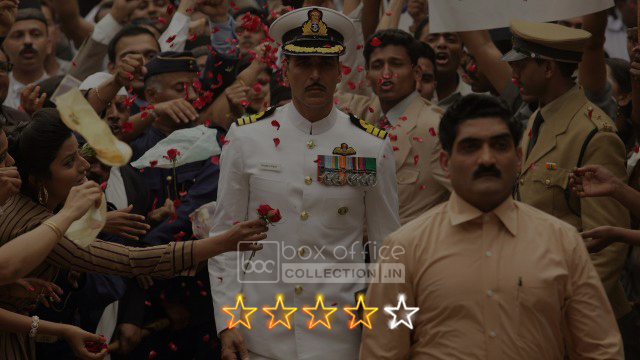 The excitement that Rustom raised with its trailer has got doubled after watching the film. The very stimulating story and profound performances of stars give you the feel of complete satisfaction. Along with these, a sincere screenplay and a soulful music add an excellent flavor to it. The thrilling suspense holds your eyeballs in one position from beginning to the end and all these aspects, make it one of the most worthiest films of the year.
In last 7 months, thriller drama Rustom is the third offering of superstar Akshay Kumar. He is best known for action and comedy, but this year he has proved his versatility, by attempting serious roles. After Airlift which is the most appreciating film of the year so far, once again Akshay has played an intense character in Rustom and undoubtedly he has done it brilliantly.
Ileana D'cruz who has played the role of Rustom's wife in the film, is looking marvelous and has justified her character excellently. The second leading actress Esha Gupta has given the most impactful performance of her career so far. Arjan Bajwa and rest all the actors have played their roles very well, this means the casting is perfect.
Coming to technical, then Tinu Suresh Desai's directorial stands safe at every aspect. Direction, screenplay, cinematography, editing etc. all are good. Overall Rustom is a must watch film, it has all the ingredients that are required to entertain audience and the best part is, you can thoroughly enjoy it with your family.
'Rustom' Report Card
Story- Very Good
Direction- Good
Screenplay- Good
Cinematography- Good
Dialogues- Good
Acting- Excellent
Action- N/A
Music- Very Good
Overall- Very Good (4/5 Stars)