Shamitabh Releasing Details
Shamitabh is the upcoming Hindi movie which is taking the limelight on itself these days due to good names associated with it. It has been directed by well known Bollywood film maker R. Balakrishnan who is also known as R.Balki and produced jointly produced by Sunil Lulla, Balki, Rakesh Jhunjhunwala, R. K. Damani, Amitabh Bachchan, Abhishek Bachchan, Sunil Manchanda and Dhanush. Shamitabh has a good star cast and renowned names associated with it along with a unique and interesting story filled in it.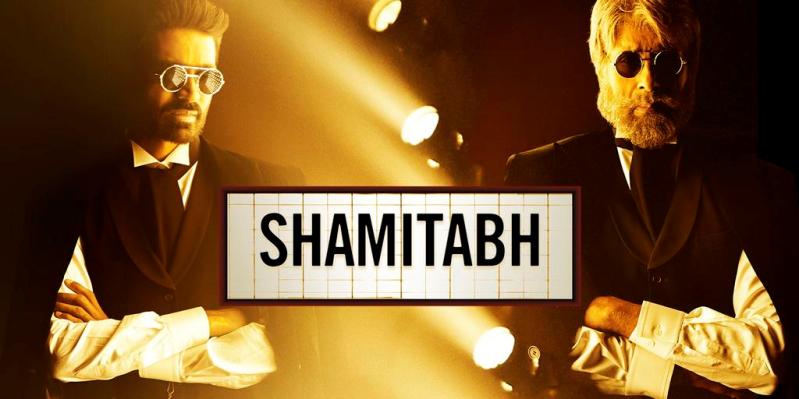 Film features the evergreen Amitabh Bachchan in the lead role along with hit actor Dhanush and debutante Akshara Haasan in pivotal roles.
Finally the release date has been confirmed by the film makers of Shamitabh. It is set to release this year on February 6, 2015.
As we have already updated that it is an upcoming drama film so it is obvious that the script and story of the movie is going to be a quite interesting one. Plot of the movie is based on Amitabh Bachchan who plays a different and shabby character in the film. Being a good budget film, film is expected to hit high number of screens but not on any record number.
Music in this wonderful flick has been given by the very superb music director Ilaiyaraaja and is sure to be big hit. Amitabh Bachchan himself has given voice over a song.
Shamitabh First Official Trailer
Where the first look of the film was unveiled last year in July 2014, a short video song was also revealed on 31st December 2014 featuring Amitabh Bachchan in a very catchy song. Audience was a very excited after that and to satisfy them first official trailer of Shamitabh have been revealed on January 6 2015 and it has received huge likes by the viewers due to Amitabh Bachchan and Dhanush being audience lovable stars in their own states. It received numerous likes within few time of its release on the social media. Trailer unveils both the characters very interestingly in their roles and audience is keen to see more out of it.
Being a well directed and produced movie Shamitabh is set to be promoted widely enough all over India.  It has gained good publicity and buzz in the social media already. The film has got good pre release promotional advantage too in its favor due to hit trailer.