Tamanchey Movie Releasing Details
Today released Bollywood film Tamanchey has been directed by Navneet Behal and it has been produced by Suryaveer Singh Bhullar under Wild Elephants Motion Pictures in association with Fashion TV- marking its entry into the Bollywood film-making business. Starring not so popular but familiar faces Nikhil Dwivedi and Richa Chadda in the lead roles, this film is a romantic movie along with aggressive, passionate acidic love story between two criminals filled in notches. This film presents a completely new chemistry of the in different story and way. Tamanchey is set to release on box office this coming Friday and the star cast nowadays is busy in promoting their film all over the places and media to get maximum audience response. As the film has not got any big name associated with it, so only promotions and attracting audience is somewhat going to help it out.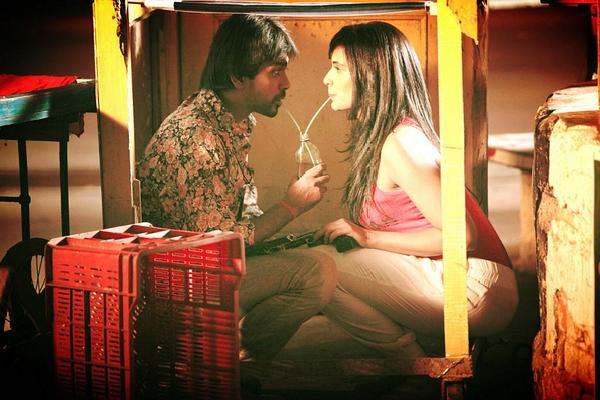 Being a gangster film related to crime, love; work done by star cast has been liked by the viewers as per the trailers and many viewers seems excited to watch this film. Tamanchey has released today on 10 October 2014 all over the domestic screens. Film is based on the genre of gangster with the tadka of humor and romance filled in good amount between the new chemistry. Also Richa Chaddha who so far has been seen always in supportive roles, will be making sort of her lead actress debut in Bollywood film industry through Tamanchey movie.
Tamanchey Movie Critics Review
Tamanchey being a gangster sort of love story features two not so audience favorite or popular faces in the main leads. Both have been seen only in supportive roles till date in any movie but with Tamanchey they are making their lead debut. Also the film being not at all any good budget movie, it has not caught eyes of anyone by now. Not only this but promotions are also not way satisfying for the film as not much viewers seems interested in watching this film. On and on, Tamanchey Movie is not being much expected by the critics to make any commendable performance. It has been averagely rated by the experts and now only the actual performance of film will reveal the truth.