Tanu Weds Manu 2 Audience Expectations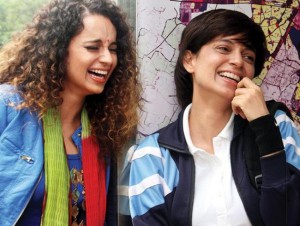 Audience is very excited for the much awaited movie
Tanu Weds Manu Returns
 is set to hit cinema screens this Friday i.e. on 22 May, 2015. Movie has been made as the sequel to the hit first installment. Both of them are known as good stars of our industry and were instantly embraced by the movie-going public. No wonder, Kangana Ranaut's '
Queen
' not only won her accolades but the movie also did well at the ticket counters. And much same has happened with R Madhavan too who not only wooed the critics with his performance in many popular movies but both their first movie together did very well at the box office.
The director Anand L Rai brings more entertainment for audience by repeating them in his latest production which is a romantic movie and has drama cum comedy too. Due to all these interesting facts, audience is very fascinated to watch the movie and expecting lot from it.
Tanu Weds Manu Returns Pre Release Response
As the title suggests, the movie is a romantic feel good comedy and naturally this genre requires good and popular music for it to generate as well as sustain audience's curiosity. Music of Tanu Weds Manu Returns is already making buzz around youth. Viewers have loved the trailer and given positive views for the movie which shows the pre release excitement and high audience expectations. As the movie is one of the hottest properties right now so not surprisingly, expectations are sky high of 'Tanu Weds Manu Returns', which features both Kangana and Madhavan after a good gap together again.
First official trailer was an instant hit on digital platforms and it has already got numerous hits online. After a hit and wonderful performance of the prequel now this chemistry is again set to create rush at the ticket counter and receive expected positive response from the audience.