The Amazing Spider Man 2 Movie Wiki
Upcoming Hollywood release The Amazing Spider Man 2 is in the media hypes nowadays. The Amazing Spider-Man 2 (also known as The Amazing Spider-Man 2: Rise of Electro in Brazil is the sequel to The Amazing Spider-Man. is the second installment to Marc Webb's and Sony Studios new reboot Spider-Man film franchise. It is set to release on May 2, 2014 in the United States and April 18th, 2014 in the United Kingdom. However in India this film is going to release on 2nd May2014. This movie comes in action, adventure and sci-fi (Science- Fiction) category.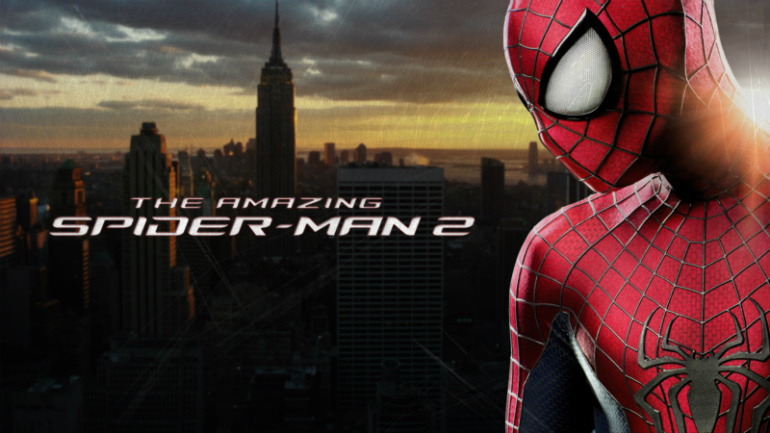 Star Cast
It is to be noted that much of the star cast is same as in the earlier installment Amazing Spider Man. But this part will bring some more interesting names and characters to add extra spice in the movie.
Detailed star cast of Amazing Spider Man 2 are –
Andrew Garfield as Peter Parker/Spider-Man
Max Charles as Young Peter Parker
Jamie Foxx as Max Dillon/Electro
Emma Stone as Gwen Stacy
Dane DeHaan as Harry Osborn/Green Goblin
Paul Giamatti as Aleksei Sytsevich/The Rhino
Colm Feore as Donald Menken
Chris Cooper as Norman Osborn
Sally Field as May Parker
Martin Sheen as Ben Parker
Felicity Jones as Felicia Hardy
B.J. Novak as Alistair Smythe
Marton Csokas as Ashley Kafka
Denis Leary as George Stacy
Kari Coleman as Helen Stacy
Skyler Gisondo as Howard Stacy
Charlie DePew as Philip Stacy
Jacob Rodier as Simon Stacy
Campbell Scott as Richard Parker
Embeth Davidtz as Mary Parker
Sarah Gadon as Kari
Michael Massee as Gustav Fiers/ The Gentleman
Stan Lee as a graduation guest
Story of The Amazing Spider Man 2
In this newer part The Amazing Spider-Man 2, for Peter Parker (Andrew Garfield), life is busy – between taking out the bad guys as Spider-Man and spending time with the person he loves, Gwen (Emma Stone), high school graduation can't come quickly enough. Peter hasn't forgotten about the promise he made to Gwen's father to protect her by staying away – but that's a promise he just can't keep. Things will change for Peter when a new villain, Electro (Jamie Foxx), emerges, an old friend, Harry Osborn (Dane DeHaan), returns, and Peter uncovers new clues about his past."
Music
The Amazing Spider Man 2 is a science fiction movie with lesser music. Hans Zimmer has composed music for this film. In India, the movie will be releasing with a Hindi song "Mani Hoon" by Sanam Puri.
Promotions
As this is one of the big budget and most awaited movies, hence it does not requires much promotions or publicity yet it is very important to make the audience aware regarding its release. Star cast of this film can be seen attending various events with promotion agenda.
In India, Bollywood actor Vivek Oberoi is prompting the movie.
The Amazing Spider Man 2 Official Trailers
Amazing Spider Man 2 first official trailer is out many days before and audience just loves the new content and characters. The entire star cast is looking fabulous in their characters and public is hoping lot out of this movie after viewing the trailers.