Udta Punjab (2016) Review
Certification- 'A'
Director- Abhishek Chaubey
Star cast- Shahid Kapoor, Alia Bhatt, Kareena Kapoor Khan & Diljit Dosanjh

After much controversy, finally crime thriller Udta Punjab has released and come out as a stunning movie, which deserves to be watched by every adult. The movie highlights the forcefully hidden menace of drug addiction in the youth of state Punjab. This is the thing, which makes it stand away from the crowd. Udta Punjab is one of those movies, which tells you the dark truth of society along with its prime duty entertainment.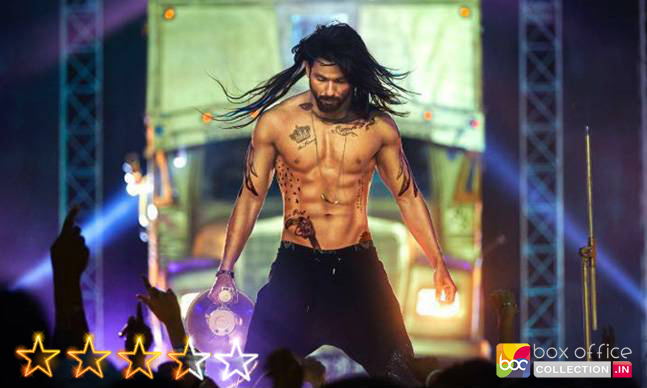 Udta Punjab is a cocktail of superb, intense and hard core performance with strong content. Its like a sting which exposes the virus that is present in our society and fuddling youth. The entire back-end and front-end teams of the movie have done their job purely and for this they deserve an applause. It would be great, if Udta Punjab puts positive effect on those who are indulged in these activities.
Coming to the performances of actors, then we have full marks for them. After watching Udta Punjab, we can say no one can play the role of Tommy Singh better than Shahid Kapoor. Only he has such level of versatility and he is mind blowing in the movie. Alia Bhatt has also left a strong impact on audience with her power packed acting.
Diljit Dosanjh, the king of Punjabi cinema has made a heavy entry in Bollywood with Udta Punjab. Kareena Kapoor Khan has smaller role than Shahid, Alia & Diljit but has justified her character very sincerely as she always does. Rest all the supporting actors in supporting roles, have acted well.
Direction of the movie is done by Abhishek Chaubey and no doubt he has done his work brilliantly well. Screenplay is also very nice, done by Sudip Sharma & Abhishek himself. Very strategically they connected all four different characters without any mess. Overall Udta Punjab is worth watch movie, which keeps your head freeze in one direction till the end.
Story: Very Good
Direction: Good
Screenplay: Good
Cinematography: Good
Dialogues: Average
Acting: Excellent
Music: Decent
Overall: Very Good (Gets 3.5 stars)