Welcome To Karachi Releasing on 28 May
After many hit movies seen this month of May, new movies are releasing this weekend. But one of them named Welcome 2 Karachi is in buzz due to releasing one day before Friday i.e. today on 28 May 2015. This upcoming movie though has not been able to make much hypes among the audience regarding its release date but still due to some good performance and action comedy indulged in the story, it has somewhat attracted few to wait for it.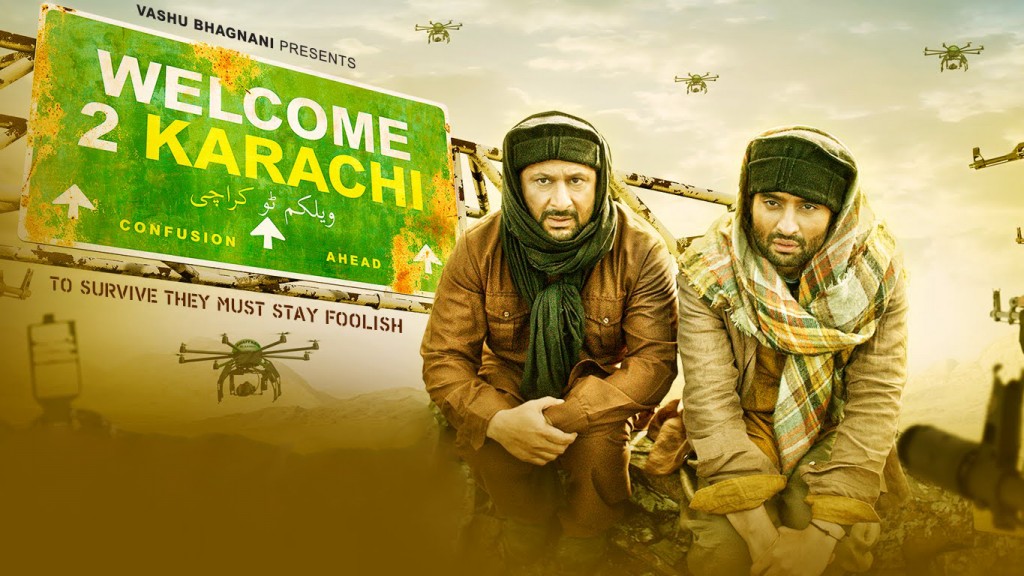 Welcome 2 Karachi is a comedy movie basically with lots of dance, some romance and too much giggle hence overall it has some light hearted story for the audience of all age groups, this is one of the plus point for the movie as it is summer season and vacation time so most of the audience opt for watching a family movie.
Starring the known name like versatile actor Arshad Warsi, the known but not too famed Jackky Bhagnani and the popular dancer Lauren Gottlieb, movie has much to offer to the audience this Thursday instead of Friday. It has been directed by Ashish R Mohan and produced by Vashu Bhagnani and Uzair Junejo under the banners of Puja Entertainment.
What has attracted most of the viewers is its different music and good voice that has been given by none other than the hit names like Rochak Kohli, Jeet Ganguly and Amjad Nadeem. The songs are quite populist these days especially Lalla Lalla Lori which is the party song right now. Other songs have also listed well in chartbusters due to the great dance moves of Lauren and Jackky in them.
We can't say that audience is too excited towards this movie releasing today one day before the normal release but yes there are expectations that it might get few response due to light story. Shot in various international locations of United Kingdom like Bradford, Birmingham and Wales in a way to give the feel of Karachi, scenes & locations are also something to watch.
Rest let see today that releasing a day before usual release comes as a benefit or as a negative point for this not so buzzed but still decent movie.