X Men- Days of Future Past Movie Wiki
Sequel to both The Wolverine and X-Men: First Class, the latest venture of this installment named X Men- Days of Future Past is all set to be released this Friday on May 23rd, 2014. It is the seventh film in the X-Men film franchise. Alternating between the 1960s setting of X-Men: First Class and the future of the original X-Men series, where mutant-kind are discriminated against and a hunted minority, X-Men: Days of Future Past will look incorporate a storyline that includes both historical periods. This film has been directed by Bryan Singer and producer of the film is Bryan Singer and Lauren Shuler Donner. Let's look on to other additional details about this interesting Hollywood movie.
---
Movie Poster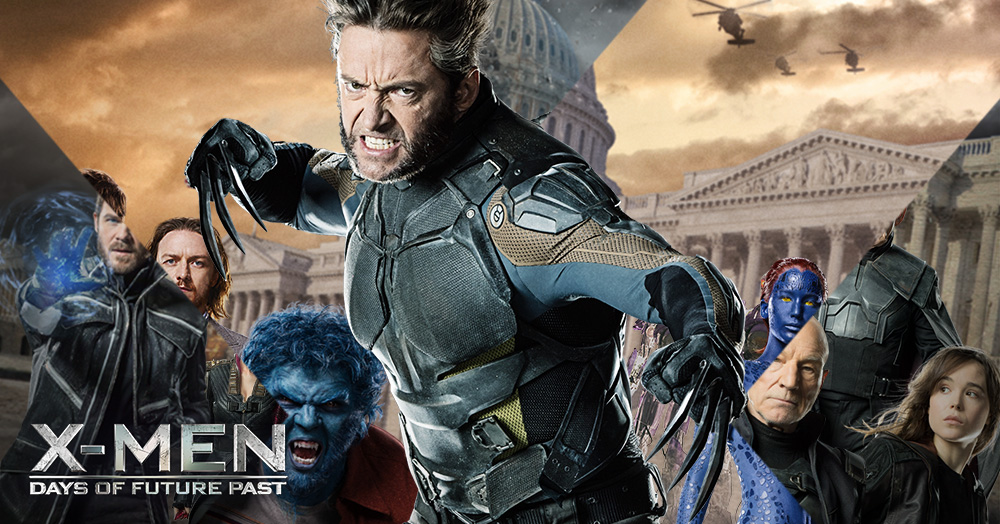 ---
Star Cast
This newer version has lots of star cast due to the concept of two ages- past and future. So the star cast is also divided into two groups, one performing as the past sequence and other in the future.
Detailed star cast of this movie are
Past –
James McAvoy as Professor X
Michael Fassbender as Magneto
Jennifer Lawrence as Mystique
Nicholas Hoult as Beast
Peter Dinklage as Bolivar Trask
Evan Peters as Quicksilver
Josh Helman as William Stryker
Lucas Till as Havok
Evan Jonigkeit as Toad
Gregg Lowe as Ink
Jaa Smith-Johnson as Mutant Soldier
Future –
Hugh Jackman as Wolverine
Patrick Stewart as older Professor X
Ian McKellen as older Magneto
Kelsey Grammer as older Beast
Shawn Ashmore as Iceman
Ellen Page as Shadowcat
Anna Paquin as Rogue
Omar Sy as Bishop
Halle Berry as Storm
Daniel Cudmore as Colossus
Booboo Stewart as Warpath
Fan Bingbing as Blink
Adan Canto as Sunspot
James Marsden as Cyclops
Famke Janssen as Phoenix
---
Story of X Men- Days of Future Past
This newer installment has a very fascinating story and advanced script. The current X-Men are forewarned by a future version of Kitty Pryde, who has managed to force her mind back to her present-day self. Having succeeded in her mission, Kitty Pryde returns to her own timeline in the future. The crux of the mission is such that the future is now an alternative timeline which could still very well happen. Thus, it is up to the current crop of X-Men to either defeat the Brotherhood of Mutants or convince them that their actions will have horrific ramifications for all of them.
---
Music
We already know that these types of films are not music oriented and have no soundtracks or songs in it as the main focus of such flicks is the entertainment through unique story and best performances by the star cast. So in this part of X-Men too, there is not much music.
---
Promotions
Being such a big budget and already popular movie, X- Men ventures do not need much promotion or publicity as they themselves gets publicized world widely before the release. The film is in media buzz all over the countries and is expected to see a good business in its lifetime.