Yeh Hai Bakrapur Movie Wiki
Here is another Bollywood film releasing shortly on the box office named Yeh Hai Bakrapur. The film has been directed by Janaki Vishwanathan and produced by Ramesh S Arunachalam and written by Janaki Vishwanathan. It is a social satire set against the backdrop of rural India. A multi-layered film, it is based on the complex belief systems that prevail in Indian society and the conflicts that ensue thereon. Yeh Hai Bakrapur was screened at the 37th Göteborg International Film Festival. Yeh Hai Bakrapur was part of The Film Bazaar in the year 2012 as work in progress and it was also premiered at the Mumbai Academy of the Moving Image, 2013 Festival. Now the film is ready to release on big screen also very soon. Let's look into other important details about this upcoming movie.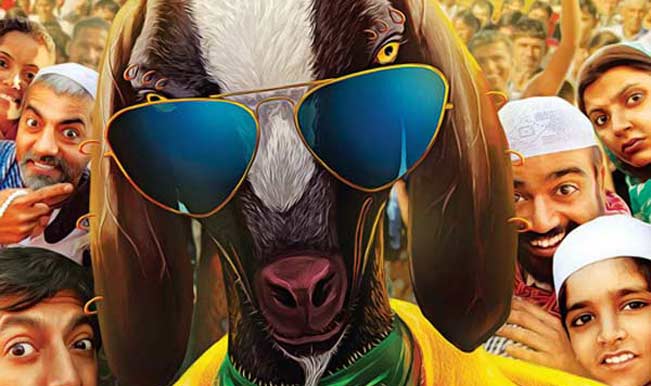 Star Cast
Yeh Hai Bakrapur is a less star powered film with familiar faces of film industry but not popular. However the star casts present in the film have given phenomenal and very original performances in the film and suits best to their characters.
Detailed star cast of Yeh Hai Bakrapur are –
Anshuman Jha
Asif Basra
Suruchi Aulakh
Faiz Khan
Yoshika Verma
Shameem Khan
Amit Sial
Utkarsh Majumdar
Story of Yeh Hai Bakrapur
As we have already updated you that the film is about rural villages and their orthodoxy so the script is somewhat related to the same. Movie Yeh Hai Bakrapur is all about a family of the Qureshis and their pet goat. Circumstances result in the goat acquiring rock star status in his village and beyond. Soon enough, people are fighting for a piece of the live goat, named Shaik Asif. A rollicking climax ensues that provides the perfect finale to the mayhem that preceded it.
Music
It is a very funny & comedy type movie, complex believe system in India is the base of this movie, & social satire against, India rural. Music of the film suits the script and the characters of the movie. The music of the film is given by Agnee and edited by Hemanti Sarkar.
Promotions
As we know that Yeh Hai Bakrapur is not a very popular or awaited movie so the promotions are going to affect the fate of the movie a lot. Film makers and star cast of this film are busy in promotion their upcoming film at different platforms and to gather as much public attention as they can. Promotion cost spent is low so it can be guessed that the film's budget is also low.
Yeh Hai Bakrapur Official Trailers
First official trailer of Yeh Hai Bakrapur movie has released already on internet and social sites. Audience likes the movie content and the funny and humorous characters. Ti is to be seen that how well the film manages to hold the audience when it will finally get released.