ZID Movie Brief
Upcoming movie Zid film set to release n the theatres in the coming time. Film has been directed by Vivek Agnihotri and produced by Anubhav Sinha under the banners of Anubhav Sinha Productions Pvt. Ltd. Benaras Media. Zid is a debut movie for the lead star cast who will be seen first time in the main characters. It features Karanvir Sharma and Barbie Handa opposite each other.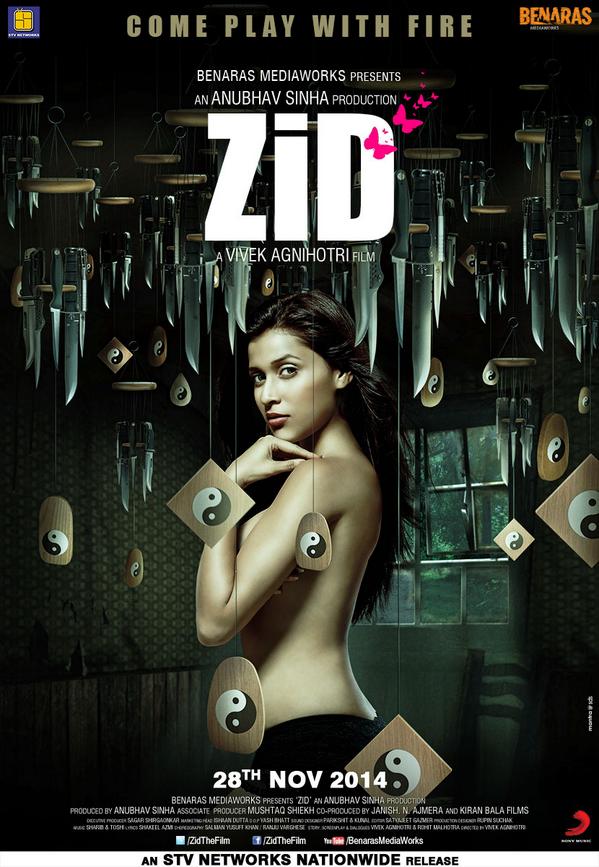 Zid is in the hypes nowadays duet its interesting story line and bold chemistry between the two leads. Till now the story of the film as per released is based on a physiological thriller script which also comprises erotic notches in between the scenes. Both the star casts have acted much boldly which might turn against or in favor of the film. Whole synopsis revolves around huge suspense and thrilling scenes which will entertain the viewers.
Coming to the music of this bold movie Zid, then the film has got some nice tracks in it. Lyrics have been given by Shakeel Azmi and music directors are Sharib Sabri, Toshi Sabri. Very soon the soundtracks will get released on the media and audience will be able to enjoy the music of Zid movie in the coming days.
Zid Releasing Details
Now that the film's first official trailer has been release, hence audience have found it way bold than expected. The actress Barbie Handa aka Mannara ho has actually acted in south region is looking damn hot in the movie. Also Karanvir has performed many such scenes on the film which are surely controversial.
Release date of the movie is mentioned to be this month and the exact date of hitting the theatres for this suspense thriller is 28 November 2014 as per the reports revealed.
Zid is not a big budget movie so there is not much to reveal about this head. Film has been made on a low cost as neither the star cast is so powered to pay high nor the production of the film took much currency. Total budget of Zid is expected to be around 15-20 Crores at most.
Last but not least, Zid will not be releasing on very high number of screens. Being made on low cost hence cost spent on promotions, screens and publicity is low.