Mukesh Khanna will himself play the title Role!
This is very exciting to know for the kids of 90's, that their most loved Indian superhero Shaktimaan is likely to make comeback on small screen after 11 years. The producer and actor Mukesh Khanna is willing to revive the same magic once again on television and is in talks with few channels regarding the same. The first season of this show was of 503 episodes and aired from 27 September 1997 to 27 March 2005 on Doordarshan. The commencement date of its second season is not confirmed yet but it will start soon, as promised by the actor.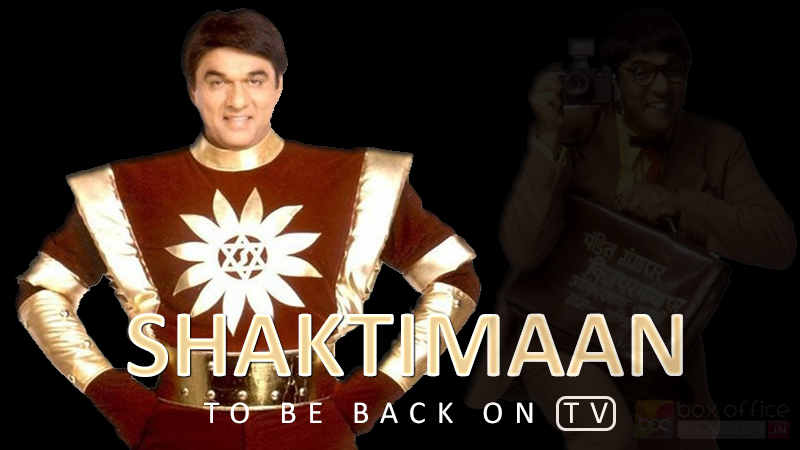 Interestingly, the 57 years old actor Mukesh Khanna is himself going to play the title role once again. To get fit into the character he had portrayed 15 years ago, he has also been working on his look and physique. "We are planning the return of Shaktimaan on television and the discussions are going on with few channels. I can't commit the date but you will get to see it soon. I am working on my look and body for it. I have already lost 8 kg and will be losing another 8 kilos. I am not trying to get six pack abs. I want to try and match up with the look that I had 15 years back," he said.
On asking about not casting any other young actor for the role, Mukesh said "People relate to me as Shaktimaan and I can't offer the role to anyone," . "I was very young when I played the role of Bhishmapitama in Mahabharat. I feel an actor can't be restricted due to age. I feel age is just a number. It depends on how you look and if you will be able to pull off the character with full conviction." he added.
The kids of 90's have an attachment with Shaktimaan, because they have grown up watching him. But the kids of present time have another superheros too, so it would not be easy to acquire the same place. Anyways we are hoping that the show will get same kind of response and hype, as it received earlier with its season one.