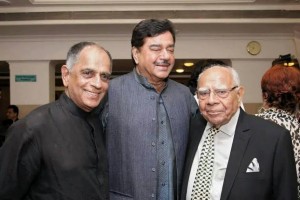 After the resignation of Leela Samson and 9 other Members, Producer
Pahlaj Nihalani
has been appointed as the new chairperson of the Central Board of Film Certification (CBFC), the Ministry of Information and Broadcasting announced on Monday.
Here is the statement released from the concerned office that read "The Central government is pleased to appoint Pahlaj Nihalani as Chairperson of the Central Board of Film Certification in an honorary capacity from Jan. 19, 2015 for a period of three years or until further orders, whichever is earlier,"
Pahlaj Nihalani is a famous producer in Bollywood who has given money spinners such as Ilzaam, Shola Aur Shabnam and Aankhen to name a few. The man is responsible for making careers of many Actors including Govinda. Currently, he is also producing a film called 'Avataar' with Shatrughan Sinha and Govinda.