Tannishtha Chatterjee Slams Comedy Nights Bachao for Racist Comments on her Skin Colour
UnIndian's actress Tannishtha Chatterjee has recently appeared in the comedy show of Colors TV 'Comedy Nights Bachao' for the promotion of her new film Parched. The show is known for roasting and making jokes of guest celebrities.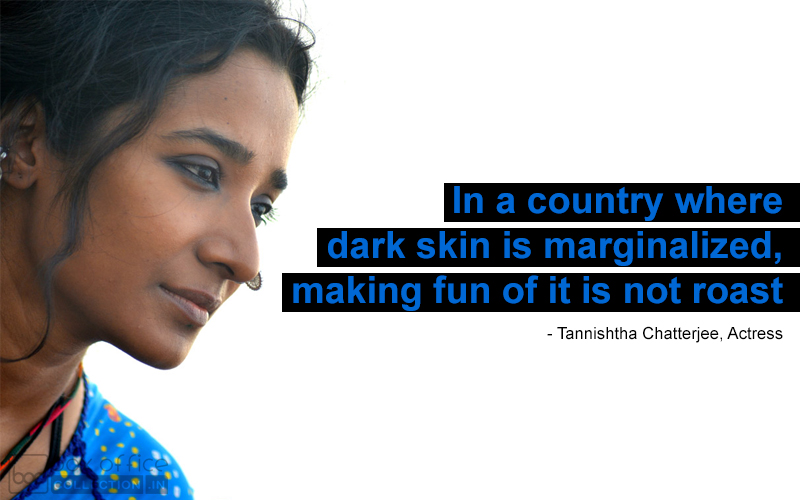 But the actress didn't find it funny, as the participants were commenting on her dark skin tone in the name of comedy. When this format crossed its limit, Tannishtha chose to leave the show and slammed it on Facebook. After that the spokesperson of Colors sent an apology note to her via official handle of the channel.
Tannishtha Chatterjee's Open Letter to Colors TV
Colors TV's Apology Note
Dear Ms. Chatterjee,
It is rather unfortunate that what you has expected to be a fun and novel experience turned out to be traumatic for you on the sets of 'Comedy Nights Bachao'.
As a channel, COLORS has always focused on creating content that is meaningful and addresses pertinent social issues – skin color bias – being one of them. A few years ago, COLORS was in fact appreciated for its show Laagi Tujhse Lagan where the protagonist was discriminated against because of her dark skin color and how she fought this social evil. We have, time and again, raised awareness about social evils through our shows like, Udaan, Shakti, Thapki which strives to drive a positive change and will continue to do so in the future through our content. Please be assured that what transpired on the sets of 'Comedy Nights Bachao' is not a reflection of the channel's philosophy.
As far as the episode of 'Comedy Nights Bachao' is concerned, we have ensured that the content is free from anything that may be deemed offensive. It was never our intention, nor a practice for us or the makers of the show to offend anyone at all with the jokes. We have taken this up seriously with the creative team and the Productio House to ensure that the show is produced in line with the vision of the channel.
Please accept our apologies for any hurt that was unwittingly caused.
Yours sincerely,
COLORS Company Spokesperson