Baahubali- The Conclusion Releases on 28 April 2017
After the record breaking and worldwide success of its prequel, Baahubali 2 is all set for a grand release next year on April 28, 2017. For the fans, good news is that the first look of the most awaited sequel in the history of Indian cinema is now public. The first look features sturdy south Indian super star Prabhas, who is all set to give a blockbuster hit soon.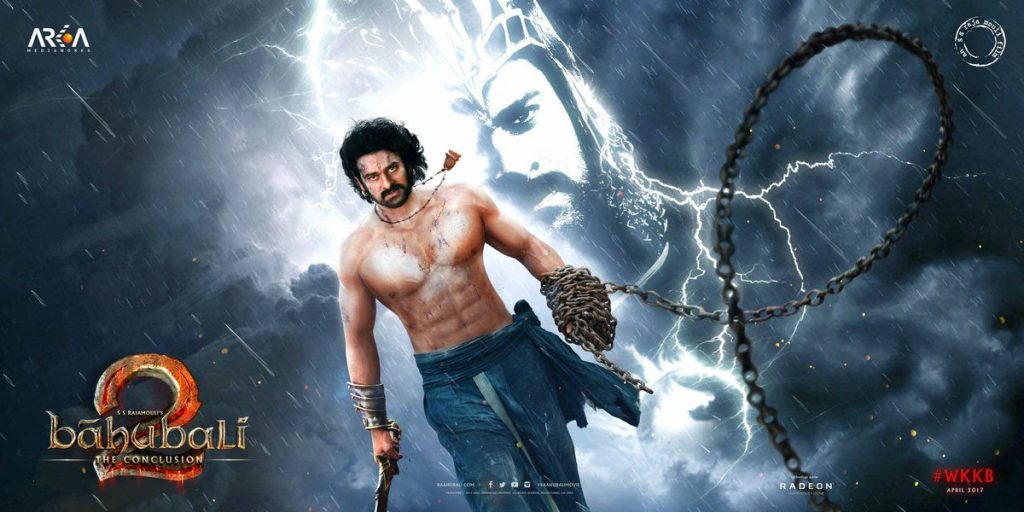 For now, the film makers of the big budget movie have started the trend by releasing the first look of Baahubali 2. This upcoming sequel of epic action cum romantic movie Baahubali- The Conclusion is in huge media buzz and audiences' discussions nowadays due to its highest ever budget in Indian cinema and of course, fame of its predecessor.
Also, the highly positive response through the social media on release of its first look featuring the lead actor – Prabhas, is a live proof of immaculate audience pre release response towards this movie. It is slated to hit the theatres next year in April, but still exact date may undergo change. Right now, everyone has their eyes laid on its amazing first look which shows Prabhas in an appealing and stunning posture.
All of the fans of entire star cast are very fascinated to watch them in the sequel of this fantastic movie. We have seen that audience have always loved Prabhas and Rana Daggubati in Baahubali whether we talk about any region of the south India like Karnataka, Andhra Pradesh or Chennai or in Bollywood-driven regions. This time the action, cum drama, and romantic genre is being expected by the audience to cross all the records and set a new highest earning record among their lifetime movies in these regions and countrywide as well.
Seeing the live tweets and comments seen on the social media and other places, it seems that viewers not only in the south Indian regions, but everywhere in India are expecting great entertainment out of the first official trailer. It looks like if the trailer succeeds then the movie will definitely fulfill audience excitement level and high hopes from it.
Positive audience attitude for the first look is surely going to contribute well enough in increasing the response towards the trailers but due to so high hopes, the trailer must entertain the audience in the like way.