Movies Releasing this Friday on 24 April 2015
We have seen that April could not emerge out as any big platform for Bollywood biggie & entire month did not seem fantastic or lucky for the films that released considering the box office collection or response, it is being seen that the coming Friday may prove to be a platform for other industry movies, so this Friday will be great for different language movies especially.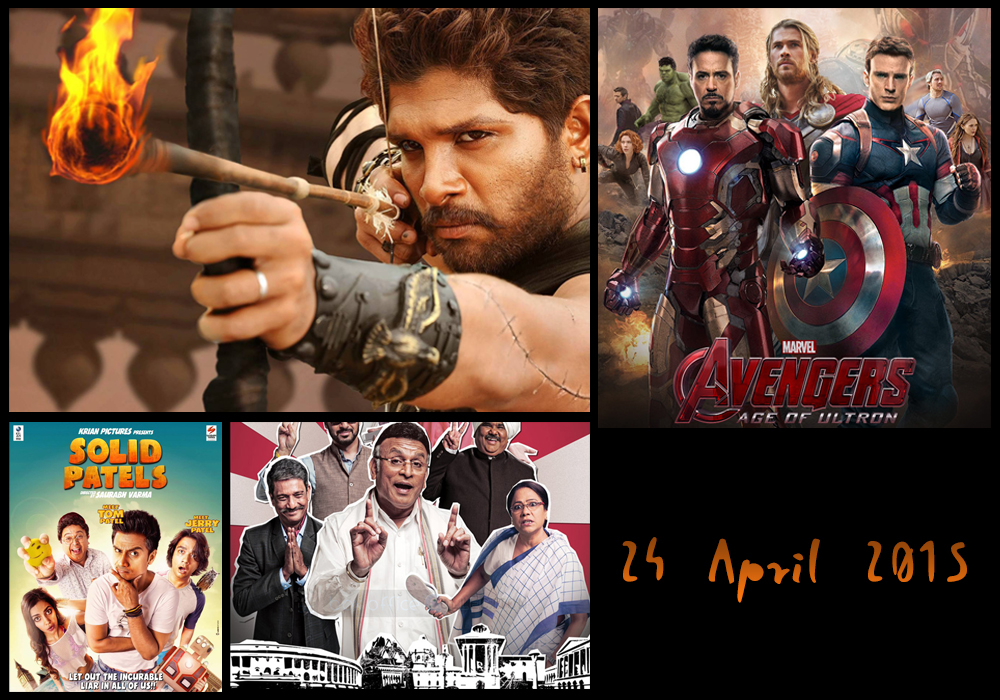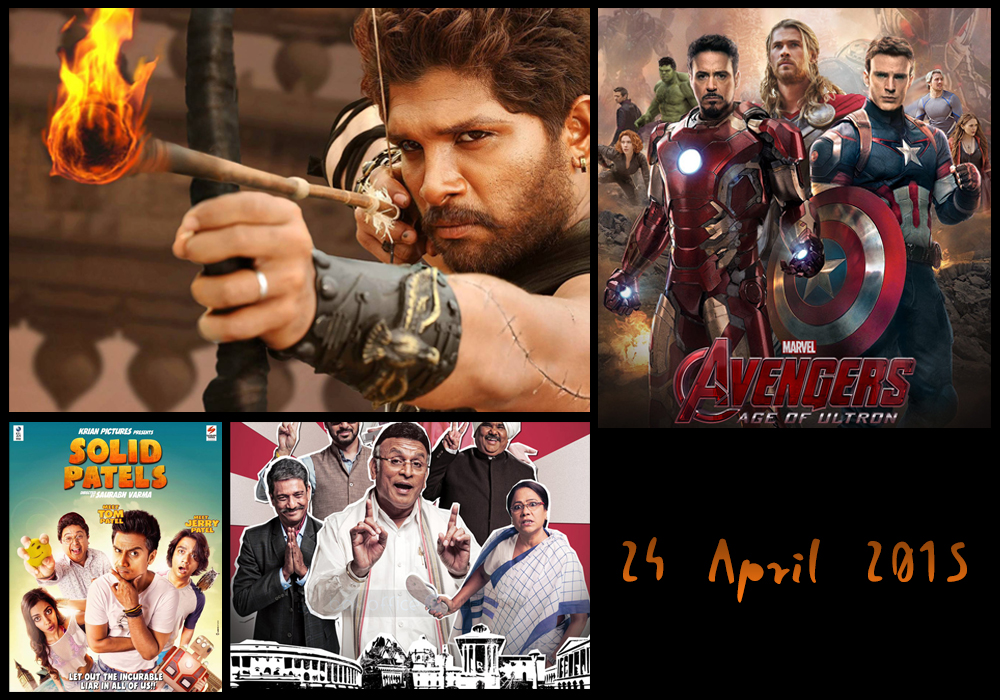 Now let's have a look on the movies releasing this Friday on 24 April 2015-
Rudramadevi (Postponed to no fixed date): Rudramadevi is the upcoming Telugu/Tamil film was releasing on 24th April; but now has been postponed. It features established names like Allu Arjun, Anushka Shetty and many more as the lead roles along with some other supportive characters. The film has been made on high cost and being awaited with high craze everywhere in south India these days. It is expected to gross high income as soon as it hits the screens. Film has much to do and critic's positive reviews have supported it fair enough before the release.
Solid Patels (Postponed to 22nd May 2015): This comedy flick has been directed by Saurabh Varma and produced by Nitika Thakur. Music has been given by Sumeet Bellary. Featuring  Shiv Pandit, Kettan Singh, Shazahn Padamsee, Vaishali Desai, Ali Asgar & other such non popular names as lead roles it is a decent option for audience to see a light comedy entertainer.
Avengers- Age of Ultron: The much awaited and hugely hyped Hollywood biggie Avengers- Age of Ultron is going to enter Indian box office this Friday with a bang. After the success of Fast & Furious 7 that claimed excellent business here, now Avengers 2 is also being waited crazily by the Indian public.
Jai Ho Democracy: Upcoming Hindi movie Jai Ho Democracy based on the genre of Comedy and Politics so can be taken as a comedy satire on the politics & democracy. Film has been directed by the dialogue writer of Jaane Bhi Do Yaaro – Ranjit Kapoor and produced by Bikramjeet Bhullar under the banners of Indian Production House.
It seems that the coming week will be a package of many fresh big budget films with different stars and stories and from different film industries. Now it would be interesting to see that which movie audience enjoys most.
Mentioned only hyped movies, there may some more options you will find in theatres & the release dates are as per the official announcements, these may get postponed.